Saad Healthcare Parkinson's Programs
Parkinson's Care
Lee Silverman Voice Technique (LSVT) trains people with Parkinson's disease (PD) to use their body more normally. People living with PD or other neurological conditions often move differently, with gestures and actions that become smaller and slower. They may have trouble with getting around, getting dressed and with other activities of daily living. LSVT effectively trains improved movements for any activity, whether "small motor" tasks like buttoning a shirt or "large motor" tasks like getting up from sofa or chair or maintaining balance while walking. The treatment improves walking, self-care and other tasks by helping people "recalibrate" how they perceive their movements with what others actually see. It also teaches them how and when to apply extra effort to produce bigger motions – more like the movements of everyone around them.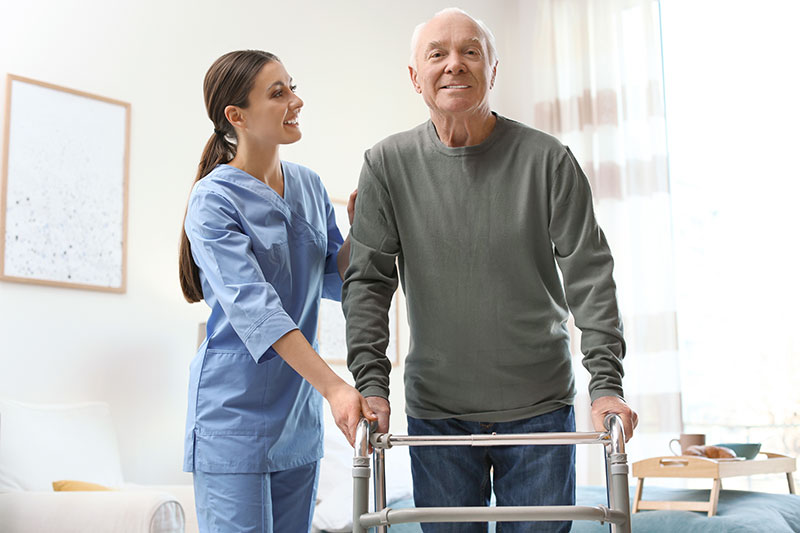 Because LSVT treatment at Saad Healthcare is customized to each person's specific needs and goals, it can help regardless of the stage or severity of your condition. That said, the treatment may be most effective in early or middle stages of the condition, when patients can both improve function and potentially slow further symptom progression. Beginning the work with LSVT before there are significant problems with balance, mobility or posture will often lead to the best results, but it's never too late to start. LSVT can produce significant improvements even for people facing considerable physical difficulties.
Providing home healthcare to the entire Alabama and Mississippi Gulf Coast.
Rock Steady Boxing at Saad Healthcare
Classes located at our locations in Mobile, AL and D'Iberville, MS.
We are learning everyday that there are ways in which people with Parkinson's disease can enhance their daily quality of life and even build impressive power, strength, flexibility, and speed!
By exercising with coaches who know the ropes, you can fight your way out of the corner and start to feel and function better. Boxing works by moving your body in all planes of motion while continuously changing the routine as you progress through the workout. These classes have proven that anyone, at any level of Parkinson's, can actually lessen their symptoms and lead a healthier/happier life.Cary Cochran, LPTA is our Head Coach and Director of Saad Healthcare Rock Steady Boxing program. Cary has been a Licensed Physical Therapist Assistant for 22 years, twelve with Saad Healthcare. Cary has eleven years experience in working with PD. In addition to being certified as an RSB coach, she has certifications in LSVT BIG and BIG for Life, as well as a personal trainer. She also has ten years experience in kickboxing. Call us today to schedule your assessment or to visit a class.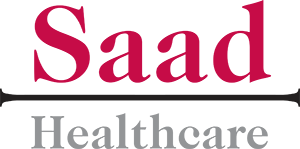 Office Locations
Home Healthcare, Hospice Care, and Private Nursing Assistance
MOBILE OFFICE
1515 University Boulevard South
Mobile, AL 36609
(251) 343-9600
(251) 380-3338 Fax
MISSISSIPPI OFFICE
10598 D'Iberville Boulevard, Suite B
D'Iberville, MS 39540
(228) 432-8855
(228) 432-8859 Fax
BALDWIN COUNTY OFFICE
6450 Highway 90, Suite F
Spanish Fort, AL 36527
(251) 239-3384
(251) 626-4555 Fax
Store Locations
Medical Supplies and Equipment
WEST MOBILE STORE
1515 University Boulevard South
Mobile, AL 36609
(251) 343-2990
(251) 342-6309 Fax
MISSISSIPPI STORE
10598 D'Iberville Boulevard, Suite A
D'Iberville, MS 39540
(228) 432-5622
(228) 432-0008 Fax
BALDWIN COUNTY STORE
6450 Highway 90, Suite F
Spanish Fort, AL 36527
(251) 626-4558
(251) 626-4555 Fax