A Family Tradition of Caring
From humble beginnings, John and Dorothy Saad began providing healthcare for Mobilians in 1967. Over the years, Saad Healthcare has become one of the largest employers and providers of health care services on the Gulf Coast. The Saad family members who currently run the company, however, have never forgotten the lessons taught to them by John and Dorothy – that every individual patient and customer is important and deserving of the highest quality of care. Today, Saad Healthcare is the only remaining locally owned, family-operated home healthcare company in Mobile. As such, Saad Healthcare is uniquely positioned to serve its patients, and the Gulf Coast, with the care and compassion that Mobilians want and expect.
The company's motto – A family tradition of caring – is not mere marketing boilerplate, but reflects a genuine sense of commitment and obligation. Saad Healthcare is not just a business, but a mission for the family members who run it – a mission that was instilled by and has been inherited from their parents.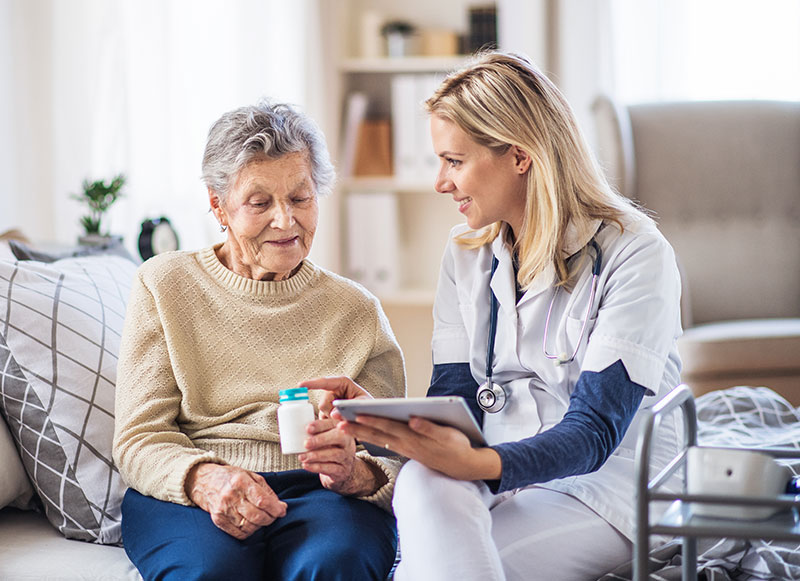 Saad Healthcare was founded to provide full-service and high-quality care to patients and clients in their homes, in a comprehensive, compassionate, professional, and cost-effective manner, in order to restore, maintain, and promote good health and minimize the negative effects of illness and disability. Because ours is a legacy given to us by a previous generation who was dedicated to the delivery of high-quality healthcare and who made sacrifices to that end, we have a special obligation to continue to place the highest value on excellence in all we do. Our aim is to make our slogan – "A family tradition of caring" – an ongoing reality.
Our Guiding Objectives
Compassion. We are committed to caring for the well-being of our patients and customers. Our work is to be first and foremost patient centered.
Integrity
We consider trust and integrity to be essential in all our relationships. We are committed to operating our business honestly, with financial integrity, in compliance with all regulatory requirements, and in adherence to the highest standards of our industry.
Quality
The cornerstone of our operations is the delivery of services and products in the safest and most appropriate manner possible, providing our patients and customers with the finest clinicians, technologies, facilities, and programs available, and working diligently to achieve a superior outcome in every case.
Competence and Professionalism
We will hire the most qualified healthcare professionals to provide services to our patients, and we will ensure that they have the necessary training to be able to deliver the highest level of care in a professional and competent manner.
Efficiency and Cost-effectiveness
We will strive to manage our resources wisely and respond proactively to changes in our industry, so that we can provide value to our patients and customers and profit to our shareholders.
Respect
We respect our employees, showing esteem for their respective abilities and areas of expertise, providing opportunities for their growth and development, and encouraging their participation in decision-making processes. We will ensure that our business is conducted in a family oriented manner. In addition, we respect our patients, customers, physicians, shareholders, business partners, and vendors, recognizing the valuable role each of them plays in our business. We strive to communicate with all in an open and honest way.
Dynamism
We will approach our business in an energetic and robust manner. We will endeavor to be creative, innovative, and knowledgeable about medical and technological developments, so that we can serve as a trendsetter, and not just a follower, in healthcare delivery. Similarly, we will offer challenging but supportive employment opportunities, encouraging and nurturing the talents and energies of our staff. We will manage our company in a profitable manner.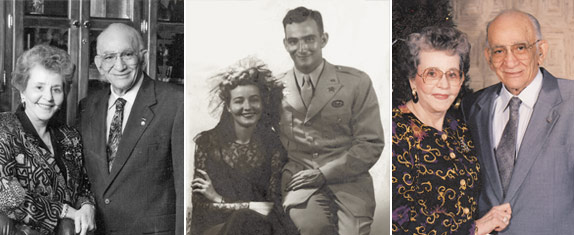 Company History
Our founders, John and Dorothy Saad, met in the military during World War II. John Saad was the son of immigrants from Lebanon living in Mobile, Alabama and Dorothy Sturges was the daughter of silver miner in the mountains of North Carolina who at sixteen left home to be a registered nurse in Baltimore Maryland. They both served our country well in the European theater until the war ended in 1945. After the war, John brought his new bride back to the south in Mobile. Over the next few years, in addition to having seven children, they worked multiple jobs each to make ends meet. Dorothy Saad worked in many nursing capacities in local hospitals and the local Visiting Nursing Association (VNA). John Saad retired from active duty to serve the National Guard as a Colonel and worked at the local Air Force base as a civilian manager. Dorothy Saad began one of the first nursing homes in Mobile as its first Director of Nurses and then in 1966, they had an opportunity to start up a new skilled nursing facility called Heritage Nursing and Convalescent Center, a 174-bed total-care facility. Dorothy Saad worked as the head nurse and John Saad as Administrator in the facility.
In 1982, an opportunity arose to purchase a durable medical equipment company and a 501-C3 home healthcare company, our first venture into the home health area. The entities had a certificate of need to operate as a home health agency in a four-county service area in South Alabama. Thus, this acquisition provided the opportunity to enter the home health care business, and would later become our home base called Saad Healthcare Services. In 1983, Saad Nursing Service was organized as a personal care and nursing agency and began providing companion, personal care and private duty nursing to residents in skilled nursing facilities and home throughout the Gulf Coast.
A few years later, Saad Healthcare developed the second Hospice component along the Gulf Coast, providing palliative services and hospice care to residents in facilities and in their home. The hospice concept was in it infancy and Saad Healthcare was heavily involved in its development locally, statewide and nationally.
In 1986, the Saad family developed a retirement community under the concept of continuum-of-care facility where it provided independent living apartments, assisted living, skilled nursing care and specially care for those suffering with Alzheimer's diseases. This facility was a long time dream and goal of the Saad family and all components were completed in 1991. Also in 1986, all aspects of the growing healthcare organization were consolidated into a home office. As a result, an eight county home health agency based in Biloxi Mississippi was purchased through an arrangement with the Center for Medicare and Medicaid that was then called the Health Care Financing Administration (HCFA). With a certificate of need for eight counties, Saad Healthcare was enabled to provide services throughout the Gulf Coast.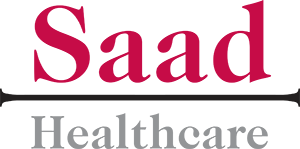 Office Locations
Home Healthcare, Hospice Care, and Private Nursing Assistance
MOBILE OFFICE
1515 University Boulevard South
Mobile, AL 36609
(251) 343-9600
(251) 380-3338 Fax
MISSISSIPPI OFFICE
10598 D'Iberville Boulevard, Suite B
D'Iberville, MS 39540
(228) 432-8855
(228) 432-8859 Fax
BALDWIN COUNTY OFFICE
6450 Highway 90, Suite F
Spanish Fort, AL 36527
(251) 239-3384
(251) 626-4555 Fax
Store Locations
Medical Supplies and Equipment
WEST MOBILE STORE
1515 University Boulevard South
Mobile, AL 36609
(251) 343-2990
(251) 342-6309 Fax
MISSISSIPPI STORE
10598 D'Iberville Boulevard, Suite A
D'Iberville, MS 39540
(228) 432-5622
(228) 432-0008 Fax
BALDWIN COUNTY STORE
6450 Highway 90, Suite F
Spanish Fort, AL 36527
(251) 626-4558
(251) 626-4555 Fax