Providing home healthcare to the entire Alabama and Mississippi Gulf Coast.
Saad Healthcare provides quality home healthcare, hospice care and medical supply equipment services for Mobile, Alabama, Biloxi, MS, Gulfport, MS, Baldwin County, AL and surrounding areas.
Our Commitment To You
Founded fifty years ago as a retirement community, Saad Healthcare quickly grew into an organization offering home healthcare, hospice care, rehabilitation, private nursing, and medical equipment supplies along the entire Gulf Coast region. Today, Saad Healthcare can fulfill every need for a patient or loved one that is living with a chronic condition, recovering from, or facing a life-limiting illness or requiring any physical, occupational, or speech therapy. We can supply a full range of medical equipment and supplies, around the clock care or simple daily monitoring and assistance. The Saad Healthcare team of experienced care providers will work closely with your physician to implement the best plan of care for you or your loved one. Fifty years of experience makes us the right choice, for the best possible care.
Saad Advantage
The Saad Advantage is continuity of care. It is knowing that a call to Saad Healthcare is the only call you need to make. It is all the additional skills and services we provide as part of our family of caring. The Saad Advantage is the choice you make when using a home health provider that offers all the services you or your loved one may need.
Convenient Locations
Saad Health Care is located in three locations across the Gulf Coast, including locations in Mobile, Alabama, Baldwin County, Alabama, and on the Mississippi Gulf Coast. Saad Healthcare can fulfill the needs of all of our clients and patients through our many programs: Medical Assistance Program, Home Health Care, Hospice Care and Medical Equipment Supplies. All of our programs are available in Mobile County, Baldwin County and on the Mississippi Gulf Coast.
How Often Patients Recommend Health Care Agencies To Friends and Family
From humble beginnings…
John and Dorothy Saad began providing healthcare for Mobilians in 1967. Over the years, Saad Healthcare has become one of the largest employers and providers of health care services on the Gulf Coast. The Saad family members who currently run the company, however, have never forgotten the lessons taught to them by John and Dorothy – that every individual patient and customer is important and deserving of the highest quality of care. Today, Saad Healthcare is the only remaining locally owned, family-operated home healthcare company in Mobile. As such, Saad Healthcare is uniquely positioned to serve its patients, and the Gulf Coast, with the care and compassion that Mobilians want and expect.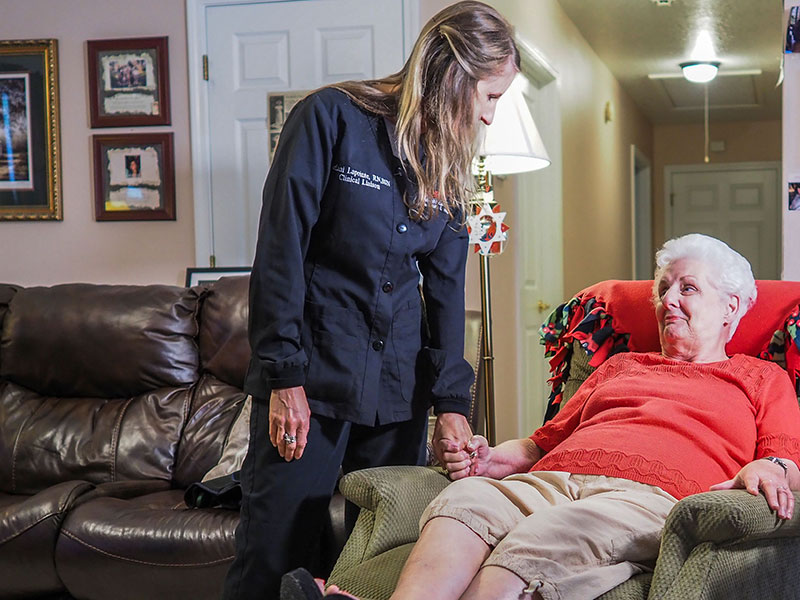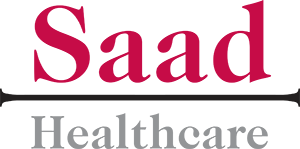 Office Locations
Home Healthcare, Hospice Care, and Private Nursing Assistance
MOBILE OFFICE
1515 University Boulevard South
Mobile, AL 36609
(251) 343-9600
(251) 380-3338 Fax
MISSISSIPPI OFFICE
10598 D'Iberville Boulevard, Suite B
D'Iberville, MS 39540
(228) 432-8855
(228) 432-8859 Fax
BALDWIN COUNTY OFFICE
6450 Highway 90, Suite F
Spanish Fort, AL 36527
(251) 239-3384
(251) 626-4555 Fax
Store Locations
Medical Supplies and Equipment
WEST MOBILE STORE
1515 University Boulevard South
Mobile, AL 36609
(251) 343-2990
(251) 342-6309 Fax
MISSISSIPPI STORE
10598 D'Iberville Boulevard, Suite A
D'Iberville, MS 39540
(228) 432-5622
(228) 432-0008 Fax
BALDWIN COUNTY STORE
6450 Highway 90, Suite F
Spanish Fort, AL 36527
(251) 626-4558
(251) 626-4555 Fax